Crystal blue water and white sand beaches, picturesque villages tucked between a mountainous countryside, this is the island of Naxos, Greece.
Naxos is the perfect Greek island. Beaches, churches, ancient ruins, a hilltop castle, a bustling little town with restaurants and shopping, and a countryside worth renting a car to drive around.
It has a little of everything without the crowds.
The Portara is the ruins of the temple of Delian Apollo. A short 10-minute hike from the port, I ran up there right before our ferry departed to snap some photos.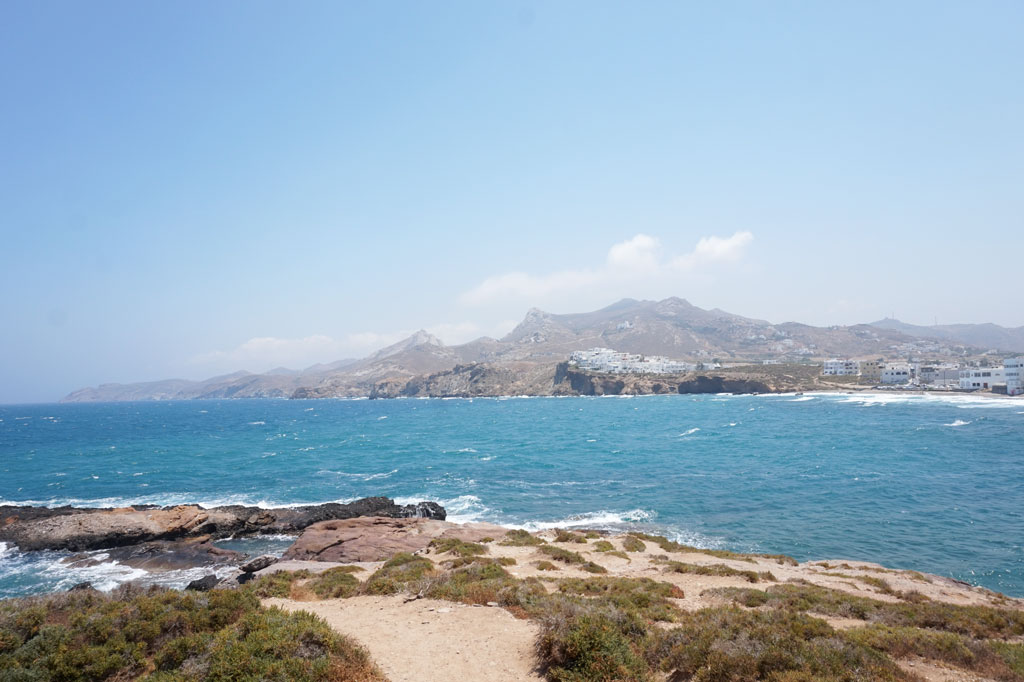 What to do in Naxos, Greece
Beaches in Naxos
At least one full beach day is in order when you visit Naxos. I could have done this beach day on repeat for multiple days…next time.
Enjoy lounging on perfect white sands next to crystal blue water. Naxos is an island where many Greek families spend their vacations – according to my taxi driver in Athens who was going to Naxos soon.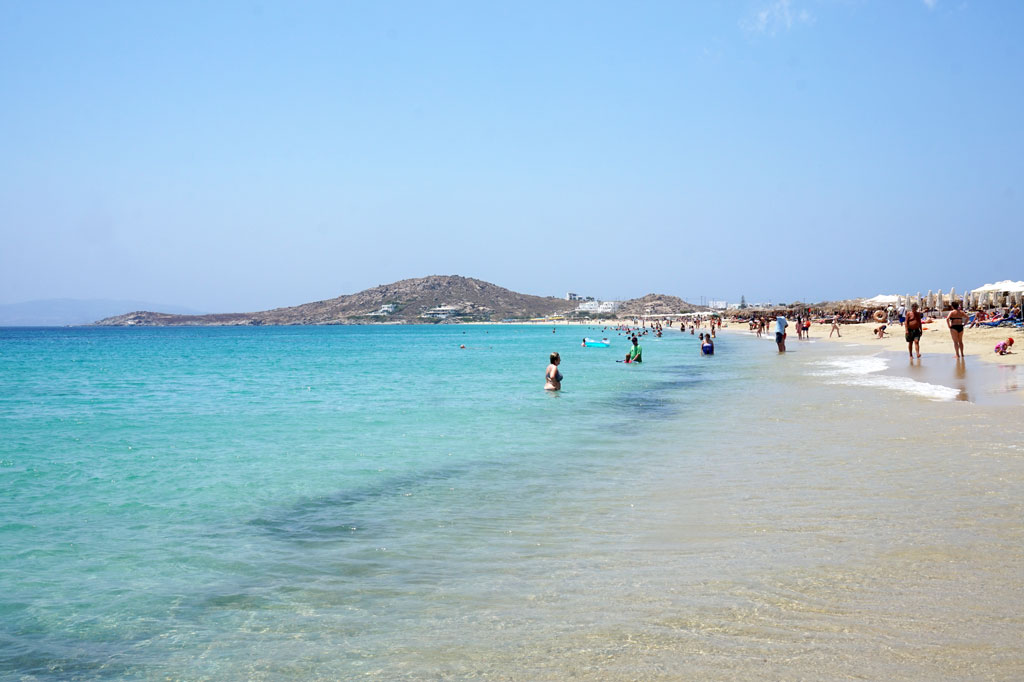 A long strip of beaches flanks the western coastline of Naxos. All of these beaches will impress you with their beauty.
Agios Prokopios is at the top of the list for many and has full amenities.
If you have a car, you could literally spend days exploring all the different beaches – probably many are much more secluded! Here is a map of all of beaches on Naxos.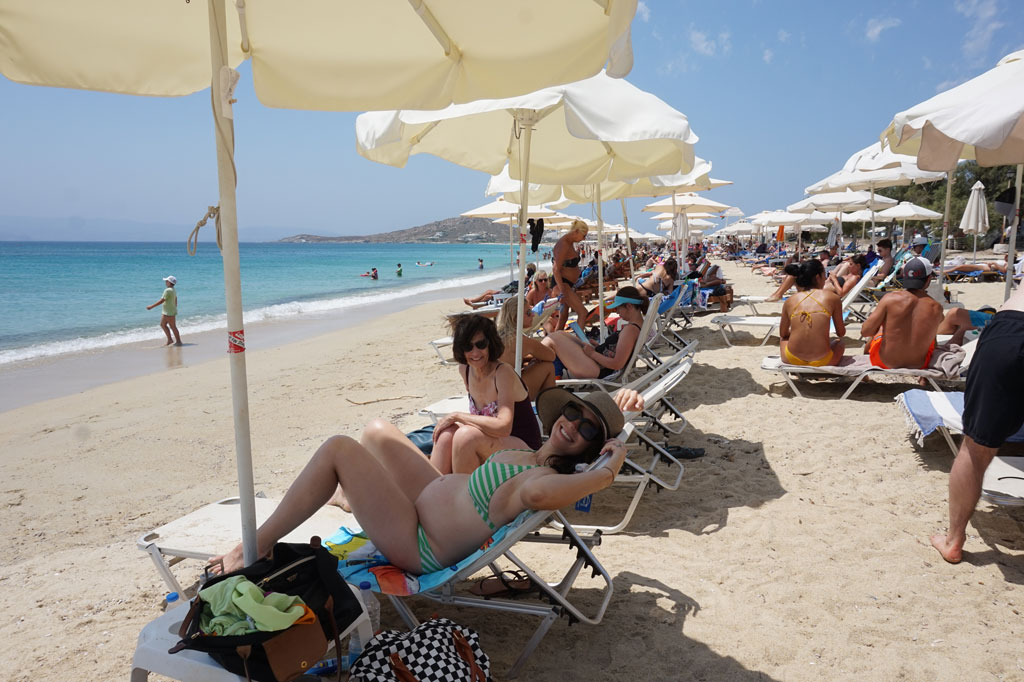 Rent an umbrella, order souvlaki, french fries and a fruit smoothie – pure Greek island bliss.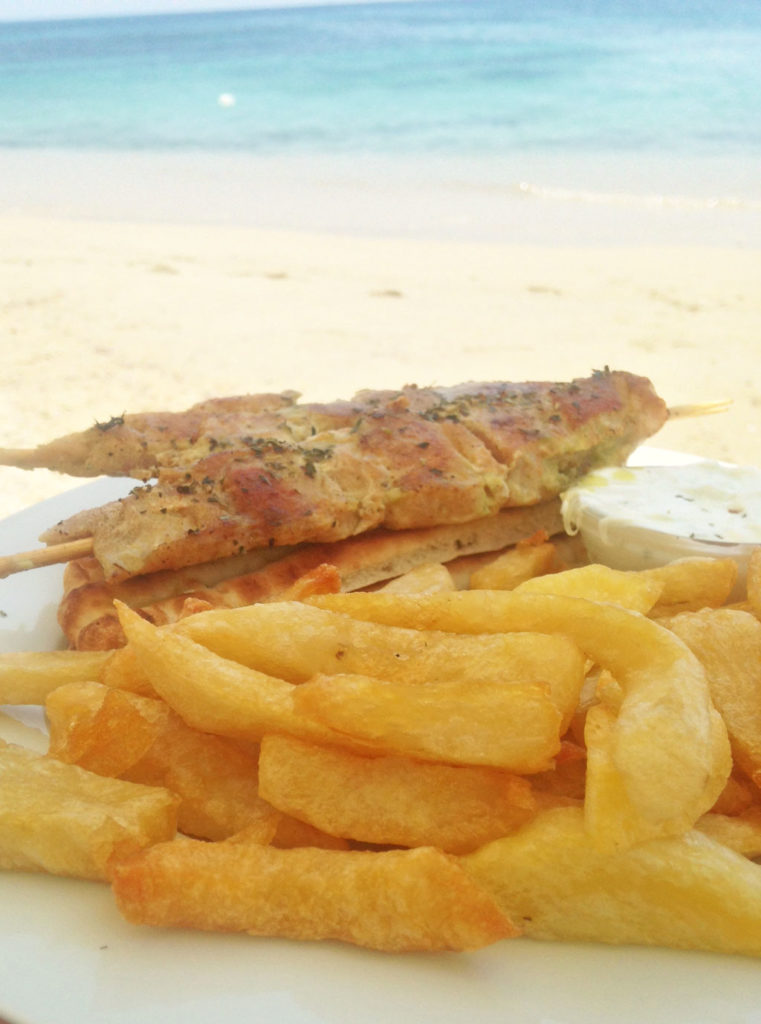 And IF you're lucky, the Greek donut man, will pass by enough times that you will convince yourself that donuts ARE a beach food.
This donut man is probably one of my favorite funny memories from the trip.
First of all, he looks like my uncle. I won't say which one.
Secondly, the way he said donuts in a deep monotone voice was absolutely hysterical. Doughh…nuuuts.
Take a Greek Cooking Class!
A Greek cooking class is an amazing way to spend an afternoon! Since I was traveling with my mom, sisters and niece, we were able to book a private class.
We choose Platia Cooking School which is a farm-to-table restaurant about 15 minutes outside of Naxos town. It was a beautiful drive out to Platia in Galini village.
When we arrived we were greeted with tapas and fresh squeezed lemon juice from their lemon trees.
They were also kind enough to handle our dietary restrictions which included one person with Celiac's disease and one person with a citrus/tomato sensitivity.
We made fresh tomato sauce for roast lamb, stuffed tomatoes, peppers, eggplant and zucchini with a rice mixture and rolled lamb meatballs to dip in our tzatziki sauce.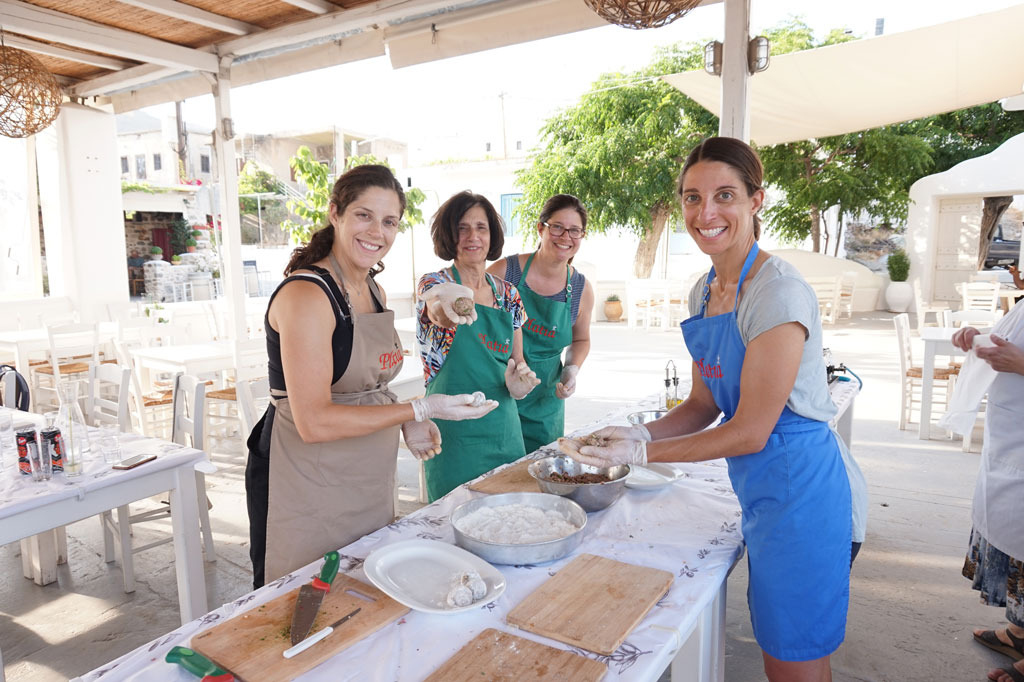 While the meal was cooking, we toured the family farm. There was so much growing – melons, plums, lemons, pears, pomegranate, onions, zucchini…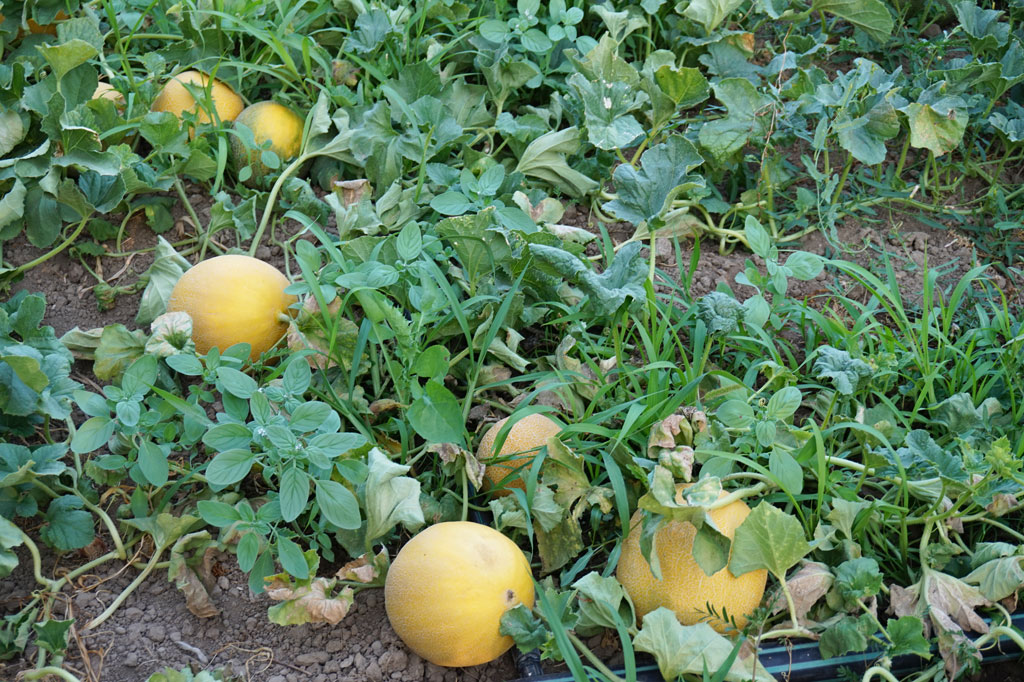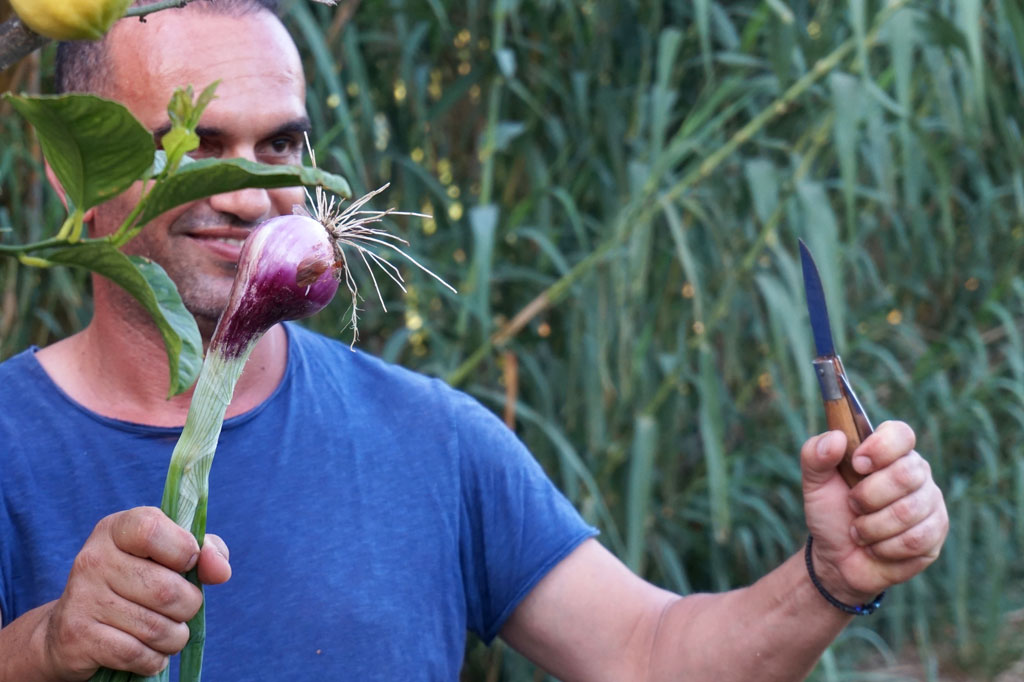 Finally, we sat down to enjoy a wonderful Greek meal – the fruits of our labor.
A salad with fresh cheese.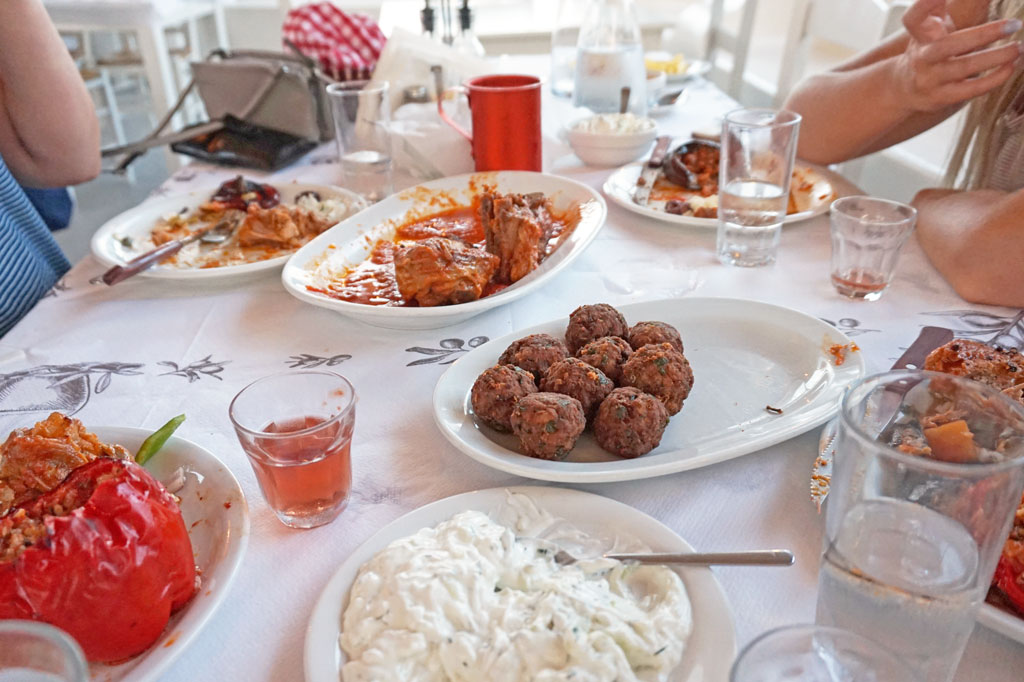 Roasted lamb, rice stuffed vegetables, meatballs + tzatziki.
What an amazing memory we will cherish always!
Visit Apeiranthos + the Countryside
Apeiranthos is a beautiful mountain village about 40 minutes drive from Naxos town. It's full of authentic Greek charm.
The drive itself is an adventure with vistas in every direction.
Greek Specialities on Etsy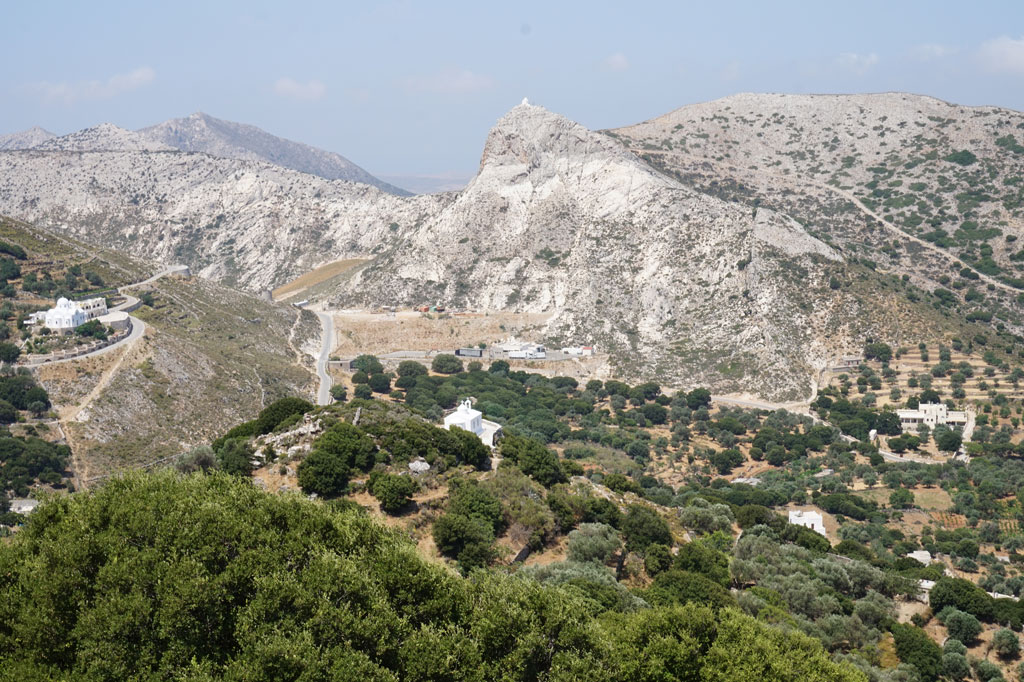 We arrived early and enjoyed a quiet breakfast just as shops were beginning to open their doors.
The village was pretty sleepy as tourist season was just beginning. We spent a couple hours just winding our way around the village. Looking in church windows, popping in just a few shops here and there.
I did spot a cook preparing a bucket of the famous Naxos potatoes.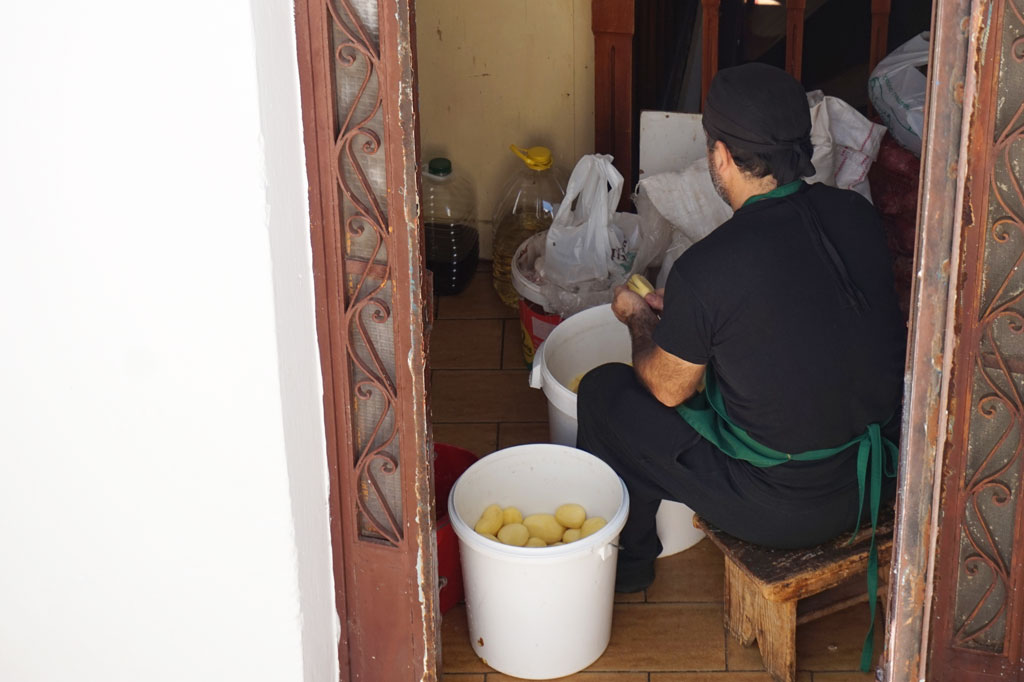 On the drive back to Naxos town, we stopped at the Temple of Demeter and did a short hike down to the 11th century church Agios Nikolaos.
The whole excursion took about 6 hours. We were back in time to spend the later part of the afternoon at the beach!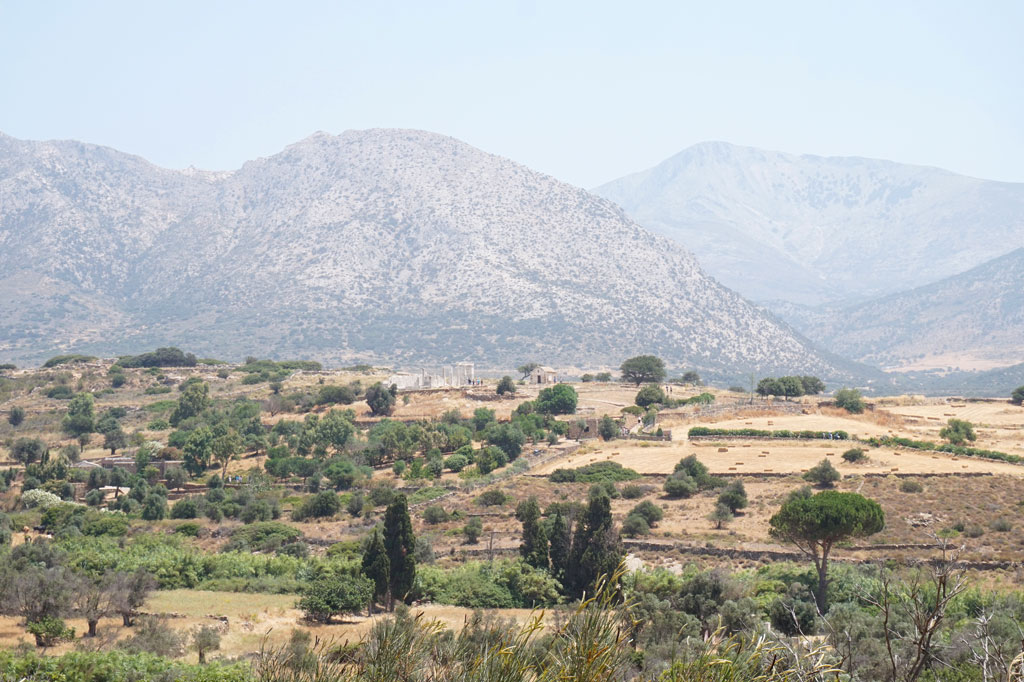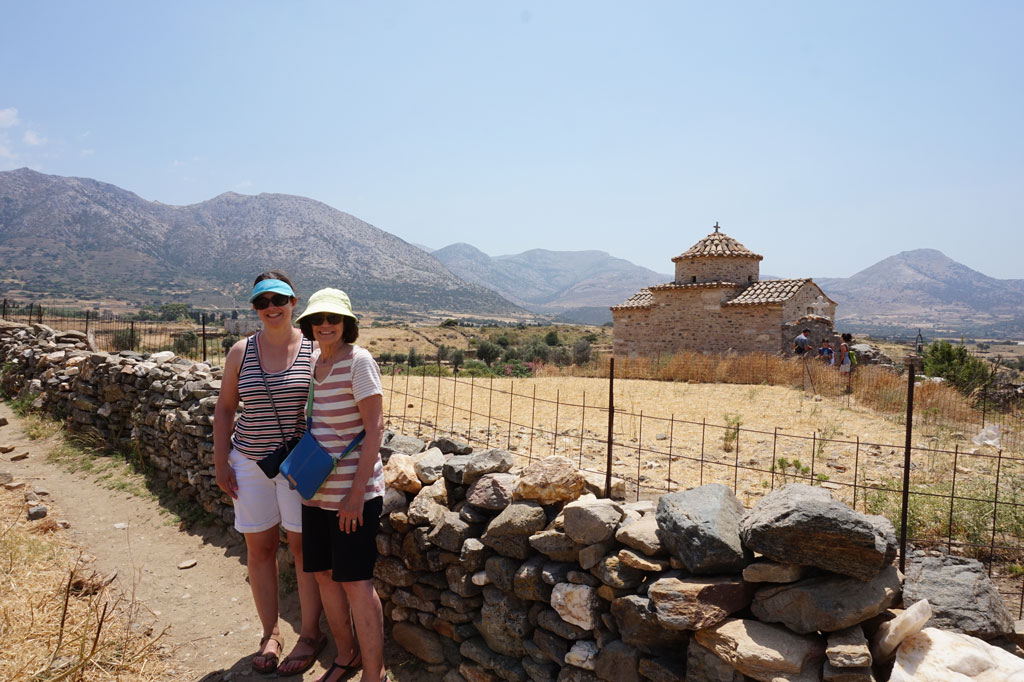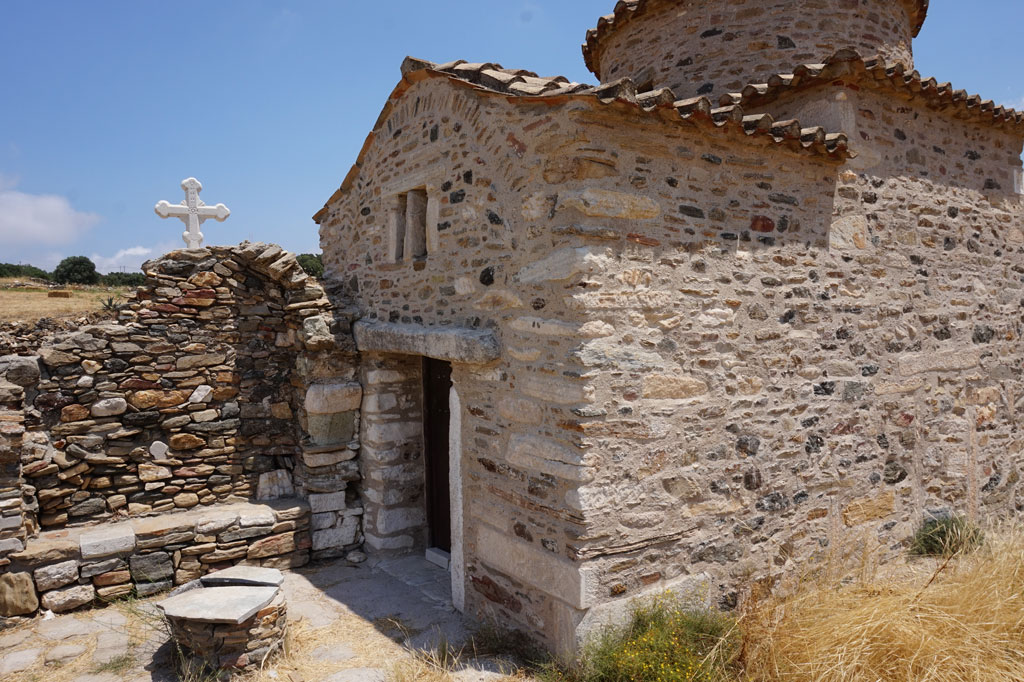 A 40 minute jump on a Seajet and we disembarked on Mykonos!
Traveling Through Greece