Light and fluffy coffee cake with a nutty + sweet crumble top – it's Blueberry Coffee Cake time! Grab your forks people.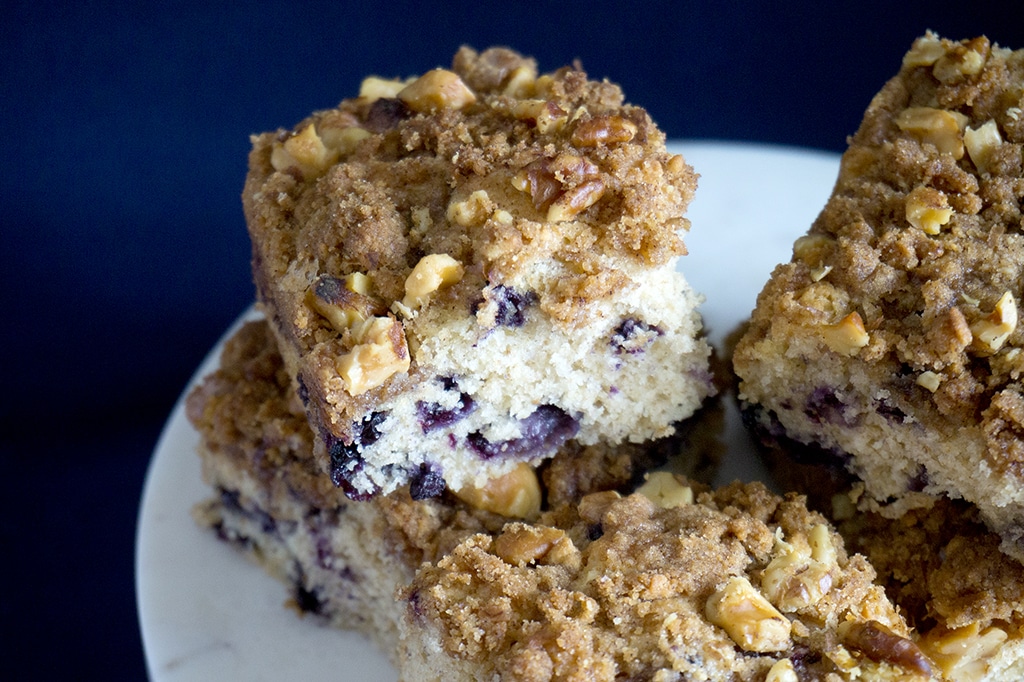 I used to have the perfect blueberry situation.
We lived near a nature preserve full of scrubby wild blueberry bushes. Minutes from town with few visitors, we have fields of berries for ourselves. In the summer, the trail – named the Blueberry Trail – was covered with wild blueberries.
Wild blueberries are much smaller than commercially grown blueberries like the ones you find in the grocery store and they taste slightly different. They taste wild.
Wild blueberries also have double the antioxidant power of cultivated, commercially grown berries.
The good news is that you can buy frozen wild blueberries at the grocery store. So now that we moved away from this blueberry goldmine, I can just pop over to my grocery freezer section to make this coffee cake recipe. 
The efforts of hiking and picking berries should always be rewarded with blueberry cake or blueberry muffins.
Nowadays, living in Arizona, I am picking prickly pear fruit off cactus or wild blackberries along Oak Creek Canyon in Sedona, but coffee cake will always demand blueberries.
How to Make Blueberry Coffee Cake
I've made this crumble top coffee cake for 10+ years now. It's our favorite coffee cake recipe and I can always count on it when hosting company.
Step 1: Mix cake batter.
This batter will be thick. Especially if you are using frozen blueberries.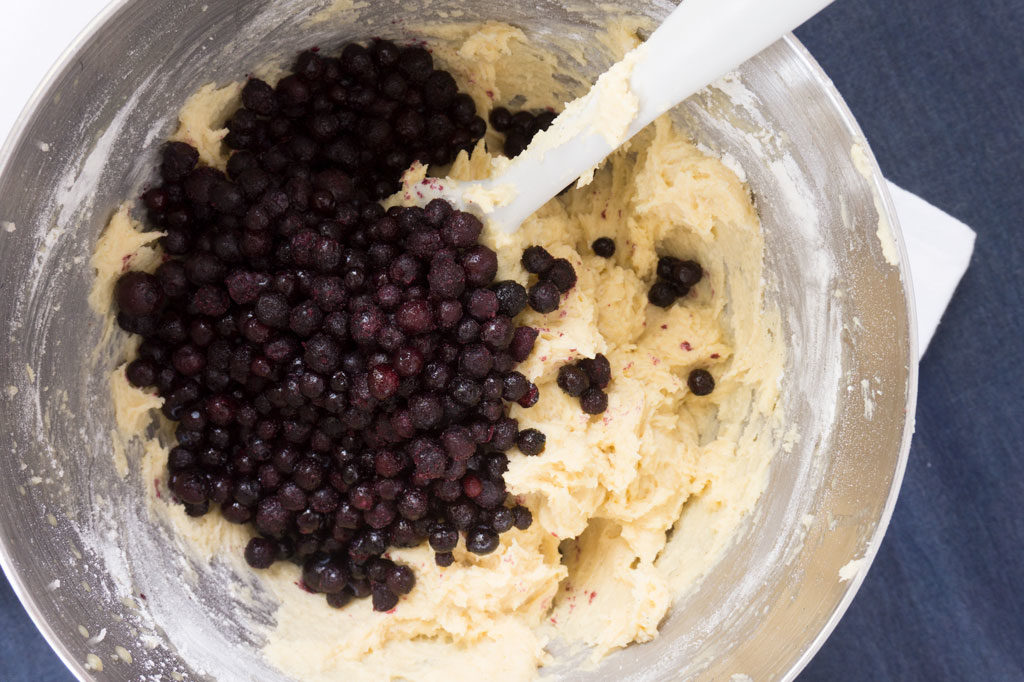 Step 2: Fold in blueberries.
You can use fresh or frozen, wild or regular blueberries. Mix gently, the batter does turn a bit purple with the frozen berries, but it's pretty!
Step 3: Make the crumble topping.
No one can resist a crumble top! This crumble is packed with walnuts + brown sugar. There's no shame in eating pieces of the crumble top when no one is looking.
Step 4: Bake this coffee cake!
Or is it this a blueberry buckle? What is the difference between a blueberry coffee cake and blueberry buckle? I set off to find out!
According to King Arthur Flour, this is indeed a blueberry buckle AND a blueberry coffee cake. KAF defines a buckle as a cake made with fruit in the batter with a crumble top. Coffee cake is a generic term for any cake-like baked good to can be served with coffee.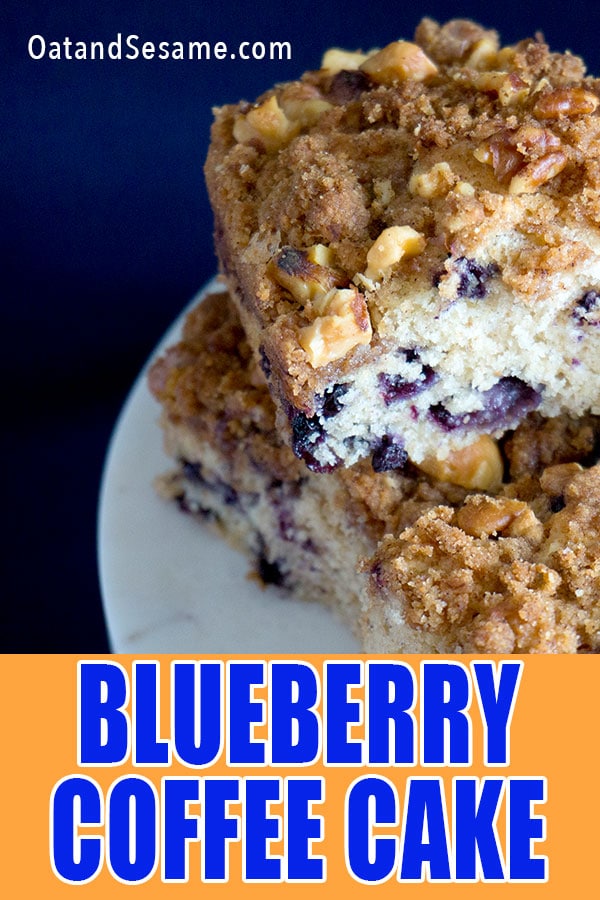 More recipes you may like
More recipes you may like