We all find ourselves in moments of weakness when it comes to snacking.  It's really important to have a go-to snack when those moments strike that won't leave you feeling defeated.  These 5-min, 5-ingredient Peanut Butter Energy Bites offer a satisfying sweetness – they just might be what you need to get through the rest of your work day.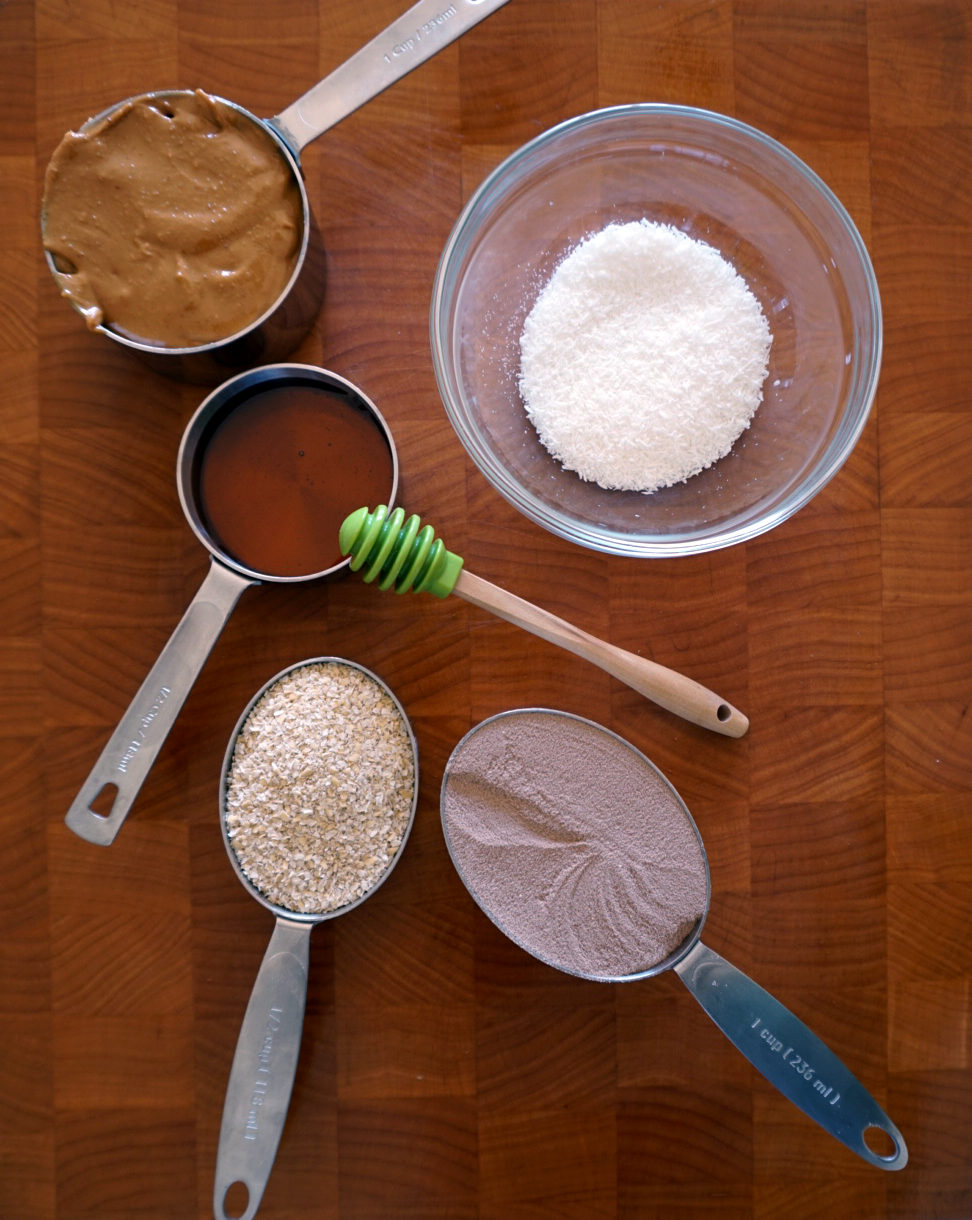 I started making these a few years back when I was living in Florida.  My favorite kickboxing class was directly after work and my instructor always emphasized that we should nibble on something mid-afternoon to give us the energy for her grueling workouts – if you've seen the infomercials for Insanity that was basically the class.
---
---
The base for these bites is peanut butter which is low on the glycemic index (rate at which food causes your blood sugar to spike).  According to the Peanut Institute, one of the benefits (among many) of eating peanut butter is that it can help maintain blood sugar in between meals.  Snacking on a couple of these in the latter part of my workday was crucial to not passing out in class!
With just 5-ingredients you can create a snack that is perfect for work, the gym or a day out on the trail!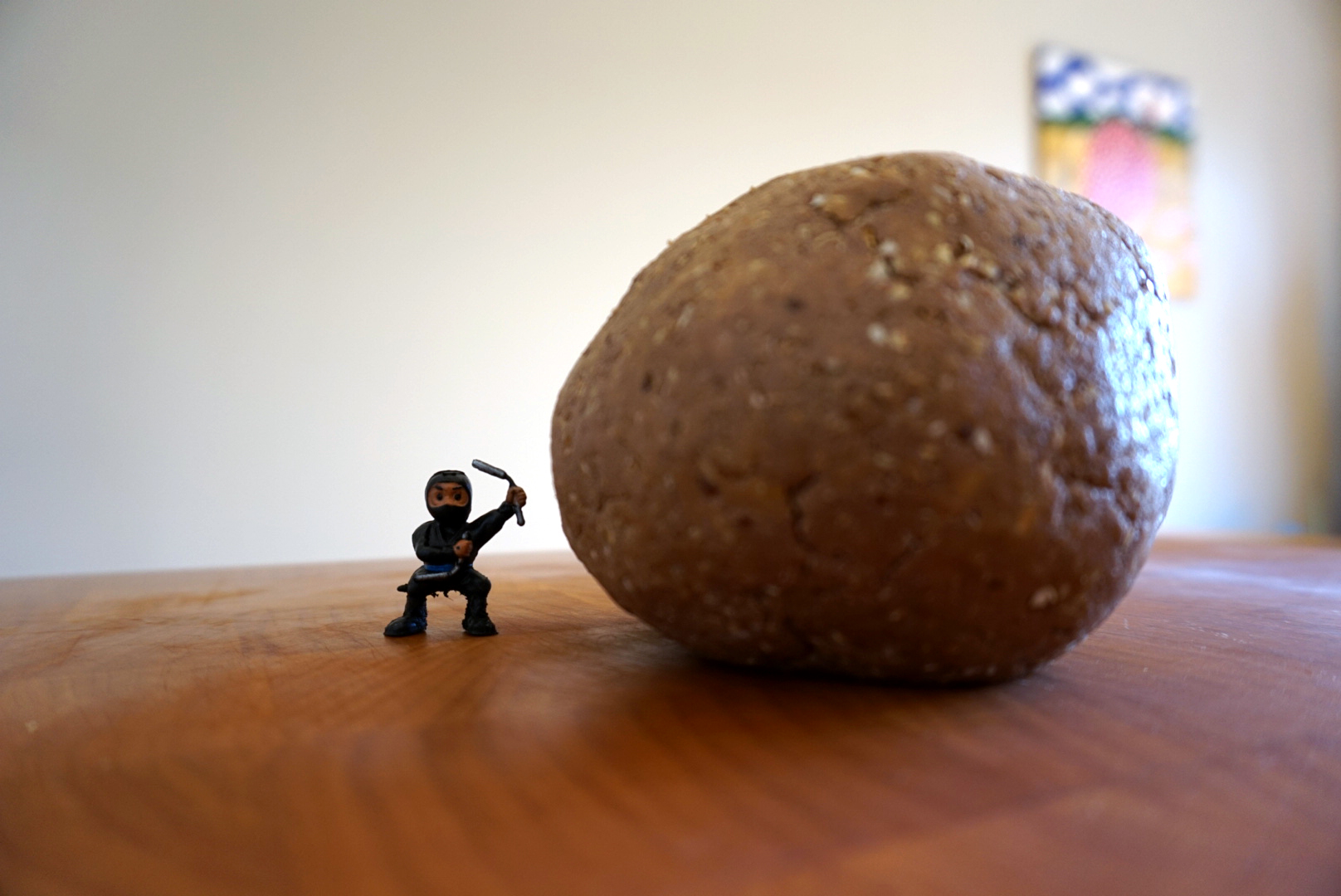 The instructions are super easy.  Just mix all the ingredients into a bowl and roll into a uniform ball. Wow! That's one big ball!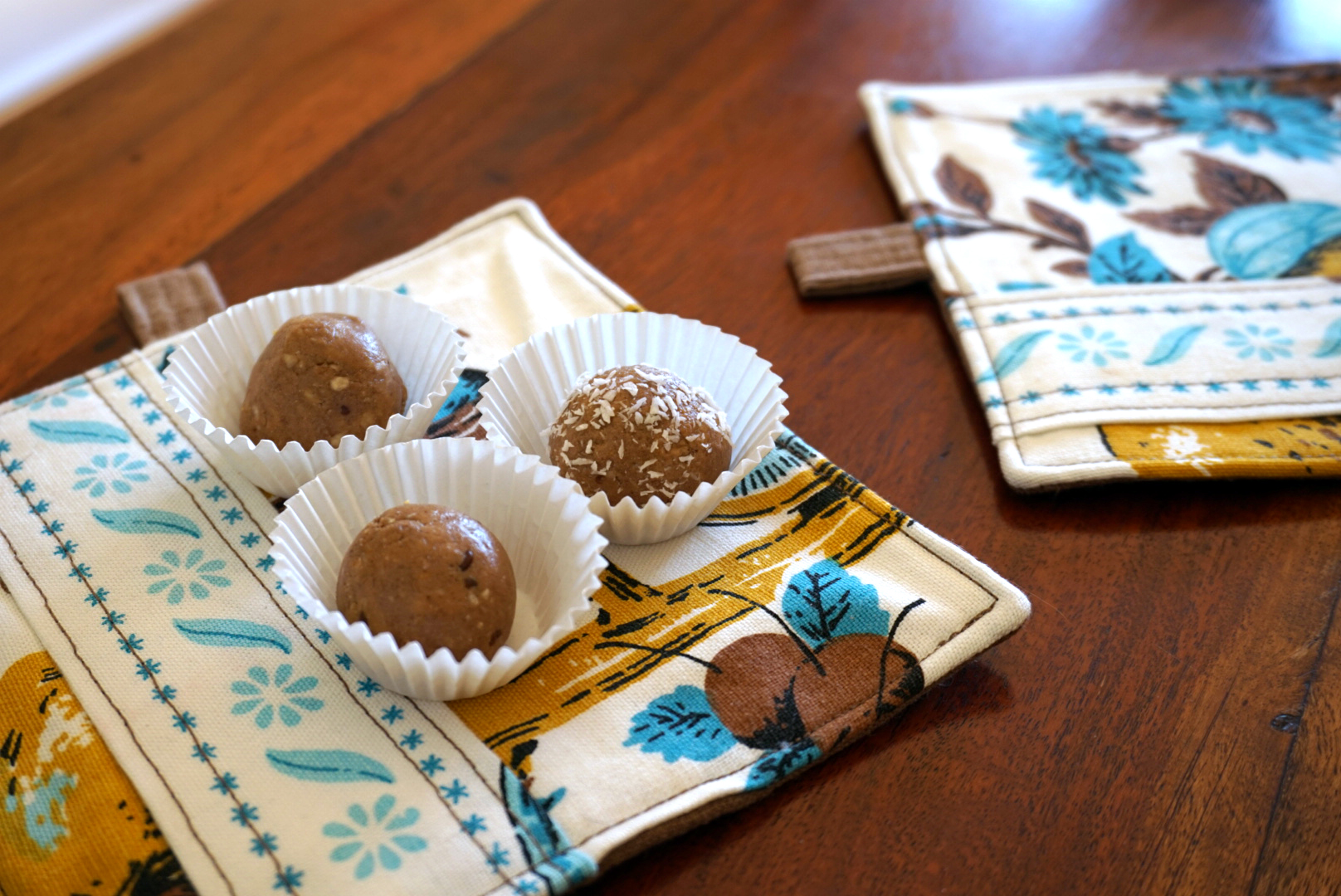 Ok. Not that big.
Break it up into about 36 pieces and roll away.  The mixture might seem a little bit on the drier side when you first start rolling these into bites, but as the peanut butter warms in your hands as you roll them, they'll come together.
I would also caution you from using any peanut butter that is extra runny or oily.  I've found that peanut butter that requires mixing the oil and butter in the jar is too soft for these –  and a real pain for your arm.  So I recommend buying a natural peanut butter that is already mixed.
5-Ingredient Peanut Butter Energy Bites
A healthy, addictive snack bite!
Instructions
Mix all ingredients together in a bowl until a nice even dough is formed. It may seem a bit tough to mix at first, but it will come together. Often times, I knead it with my hands after mixing a little.

Divide dough into about 36 pieces and roll into small balls.

Option to roll exterior in additional coconut.

Store in an airtight container. Refrigerate to keep longer.
Nutrition Facts
5-Ingredient Peanut Butter Energy Bites
Amount Per Serving (1 g)
Calories 80
* Percent Daily Values are based on a 2000 calorie diet.