Maple Pecan Tea Cookies are infused with maple extract and loads of chopped pecans. Crescent shaped or in ball form, these cookies have just a touch of sweetness with a light + buttery texture just like a traditional tea cookie should be!
Tea cookies are known by many different names around the world – Mexican Wedding Cakes, Russian Tea Cakes, Italian Butter Nut, Southern Pecan Butterball, Crescent Cookies, Snowdrop, Snowballs – when so many people around the world have a name for a cookie – they must be delicious! They always get a spot on the holiday cookie tray.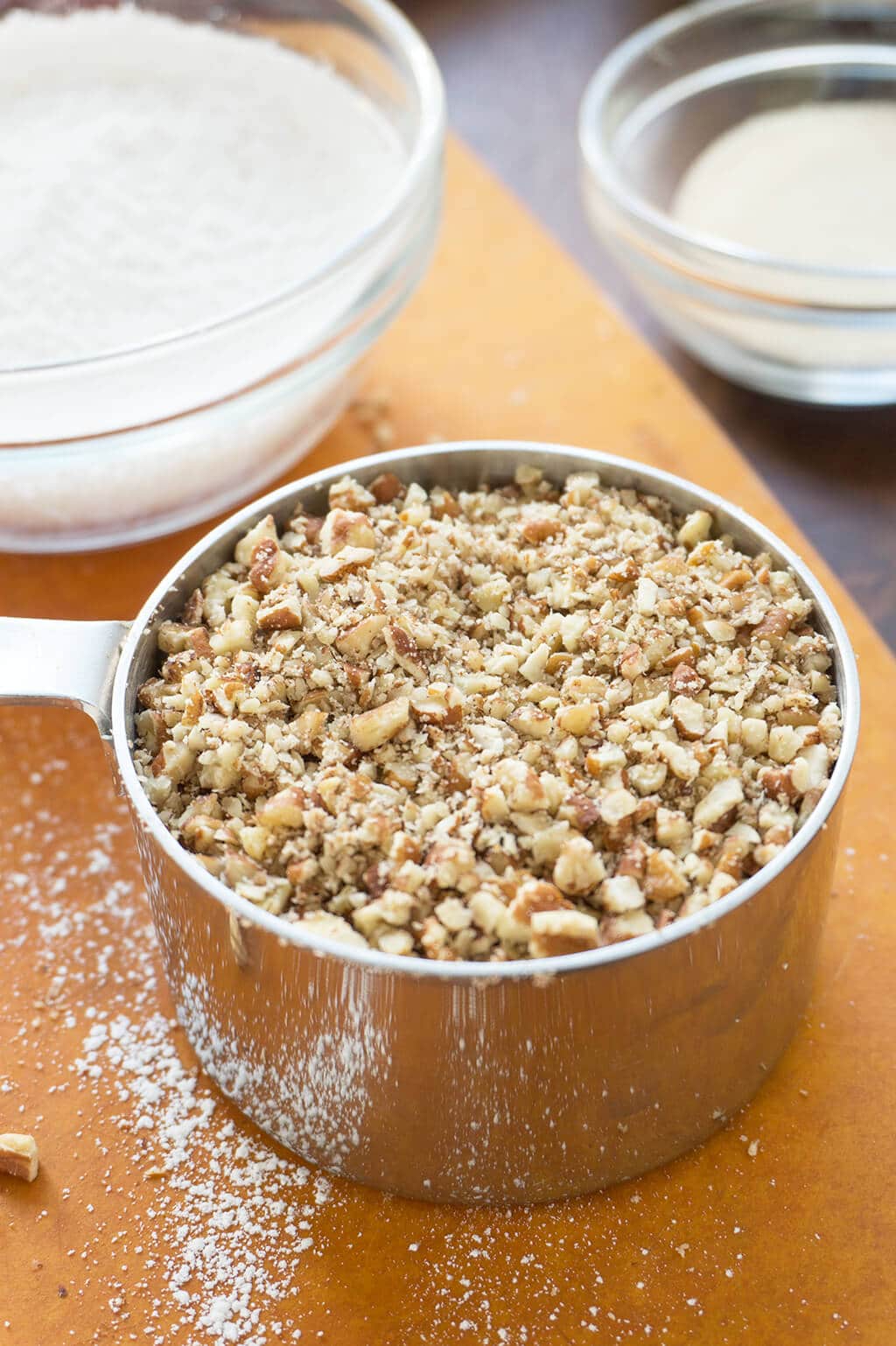 Step 1 – Lots of finely chopped pecans!  You can also use walnuts or any other nut!
Step 2 – Give the softened butter and maple extract a mix in medium bowl. Blend all the dry ingredients together in a separate bowl and add to the butter and maple extract. Mix until soft clumps form and start to stick together.
Step 3 – Roll into balls. I scoop them with a 1 Tbs scoop to keep them uniform.
Step 4 – Refrigerate for about 45 minutes. This firms up the butter so they retain a nice perfect round ball.
Step 5 – Bake until lightly golden. Roll in powdered sugar and Enjoy!
---
TIP | Wonder how to keep the bottom of your cookies from browning too much?
If the bottom of your cookies are browning more than you'd like before the rest of the cookie is done, slide a second cookie sheet under the first. This extra padding protects the bottoms from excessive browning.
---
---
---
Ready for Fall Baking?
Infuse your baked good with the taste of fall! This Pumpkin Spice Extract will elevate your baked good with that extra something. Check out my Pumpkin Spice Banana Bread!